Maternity pay campaigner & customer champion wins national gender equality award
5 months ago Wed 28th Jul 2021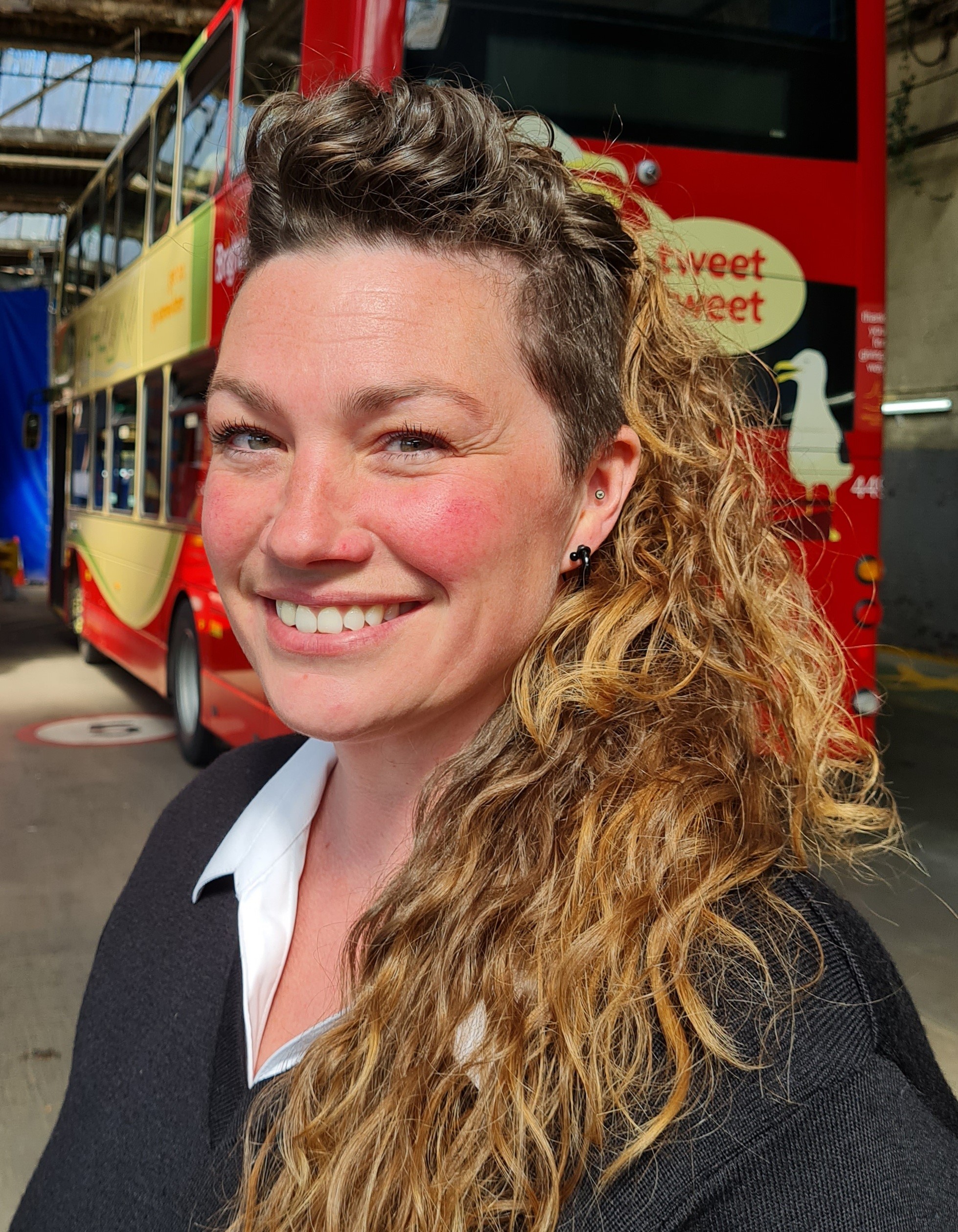 Brighton & Hove Buses and Metrobus' City Centre Supervisor Paula Jones has been honoured for doing an outstanding job for passengers and for her work promoting women's rights in the workplace.
Paula recently won the Customer/Passenger Above & Beyond category in the 2021 Everywoman in Transport Logistics Awards. These awards recognise women who have blazed a trail for other women in the transport industry, strived for gender equality and improved customers' journeys.
Paula was influential in changing Brighton & Hove and Metrobus' maternity leave policy in 2017 after sharing her own experience with bus company directors. She told them about her struggles as a single parent when she was moved on to statutory maternity pay after six weeks. Maternity leave at the bus company is now around 90% pay for 6 months.
Paula has sat on the bus company's Diversity and Inclusion Forum since 2015 and remains committed to equality for women, while also championing the rights of other marginalised colleagues, like disabled colleagues.
Paula said she would keep trying to help improve the flexibility of shifts for women, and other colleagues with caring responsibilities, so they stayed in the bus industry.
She said she was honoured to win an Everywoman Award and to help show other women how far they could go working in the transport industry, "The awards are a fantastic way of showcasing achievements, as well as inspiring and empowering women in what is a predominantly male environment," said Paula.
She has not just had an impact on her colleagues. Paula's work has made a real difference to customers' journeys by keeping buses moving and saving thousands of miles.
She used her initiative when she noticed mileage was being lost due to minor mechanical faults on buses. The rear doors of bendy buses, which serve thousands of students every day, kept falling open and breaking down in the town centre, blocking the road. Paula did engineering training so she could fix bus doors and override systems with a basic toolkit. She also repairs or replaces ticket machines to keep services running.
Paula constantly helps passengers plan their journeys, catch the next bus, or just find the nearest Italian restaurant! Vulnerable passengers, in particular, come to the booth at Churchill Square for advice and she'll print out timetables and other useful information.
When buses are running late or diverted and stops suspended, Paula makes sure passengers can continue their journeys, getting them to the right stop or an alternative bus. She also provides a link between the control room and drivers when the radio is down.
Paula keeps buses going by looking out for drivers' welfare too. She attends anything from an incident with an aggressive passenger, to a driver panicking when they're lost. She has helped drivers restart a bus, controlled traffic at accidents and helped save lives during a medical emergency as a first responder.
Brighton & Hove and Metrobus Managing Director Martin Harris said he very much respected Paula's work.
"I want to say congratulations and a big thank you to Paula. She pretty much single-handedly persuaded us to move away from the minimum legal requirements on maternity pay and to do better. But as Paula has said, there is always more to do and we are committed to doing it.
"Paula is our fourth Everywoman Award winner. Like other winners, I know she will be a role model to inspire other women to join Brighton & Hove and Metrobus and progress their careers with us."

Brighton & Hove Buses' Conway Street depot's Assistant Operations Manager Judith Aylward was also nominated by the bus company for a Customer/Passenger Above and Beyond award.
Notes for editors
Paula began her career in buses in 2010 as a driver at the bus company's Lewes Road depot, before moving to the company's Uckfield garage as a driver between 2013 and 2015.
In 2016, she transferred to the radio room as a GPS controller, having previously occupied a similar role at Gatwick Airport. She went on maternity leave and returned in June 2017, helping to create a new role as City Centre Supervisor so she could fit her job around her new role as a single parent.