Improvements for Bus Users at Manor Royal
3 weeks ago Tue 7th Nov 2023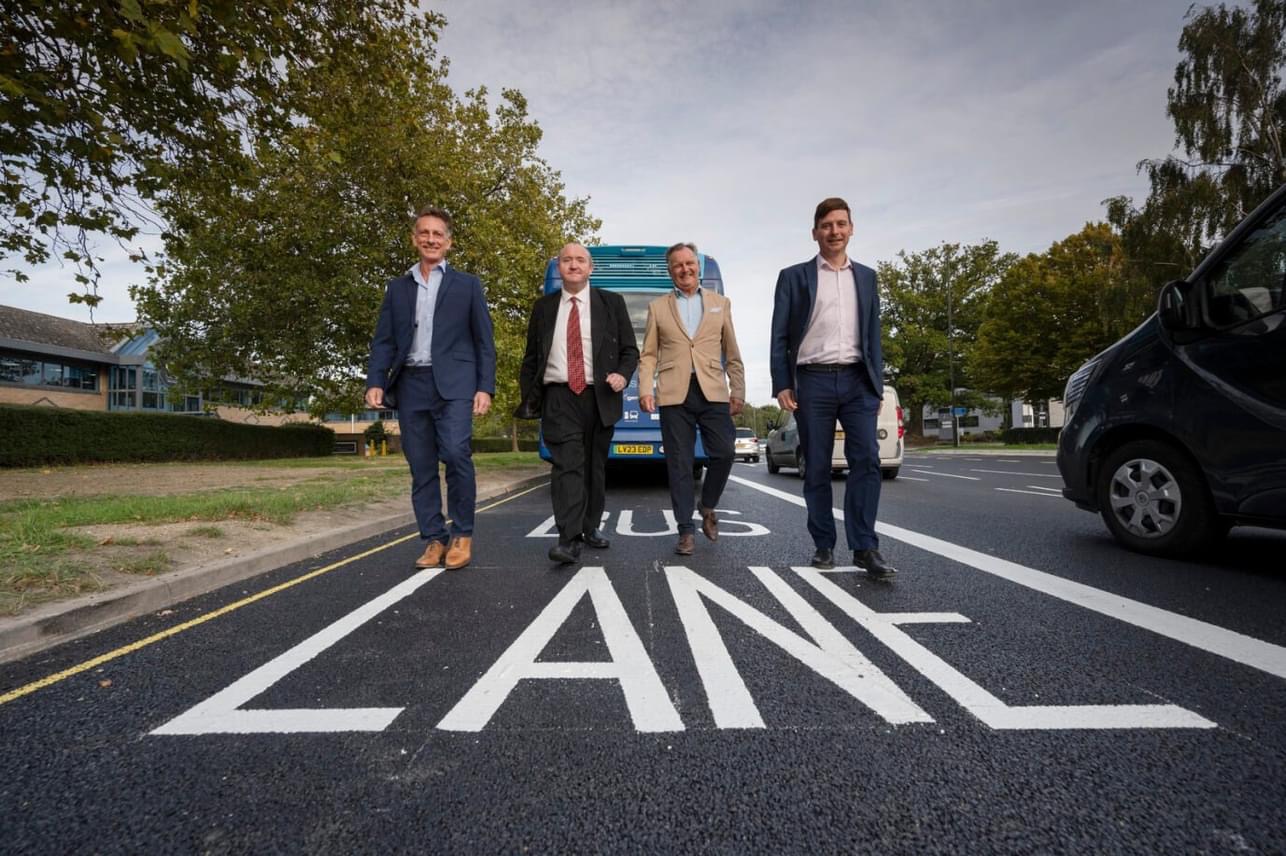 We're delighted to announce the successful completion of the second phase of a transformative scheme that has reshaped Manor Royal Road, offering passengers a smoother and quicker travel experience! This recent update forms part of the Crawley Growth Programme, an ambitious £60m investment into Crawley's infrastructure aimed at local businesses, employment, and housing development.

Through the collaboration between West Sussex County Council, Crawley Borough Council, and Manor Royal BID, the installation of a brand-new eastbound bus lane on Manor Royal Road with improved bus waiting areas. This addition means that our buses are now able to bypass congestion during peak times, significantly enhancing service reliability and journey times.

As buses move more freely, passengers can enjoy punctual and stress-free travel. By offering a more attractive bus service with this new development, we aim to encourage a shift from car use to public transport, thereby reducing traffic and emissions.

The initiative also includes upgraded public spaces, cycling and walking facilities, which complement our bus services and make it easier for passengers to access stops. The resurfacing of Manor Royal Road has laid down the tracks for a smoother ride, ensuring that our passengers can travel in comfort.

We are dedicated to keeping Crawley moving forward and making public transport a first-choice option. As we progress, we remain committed to enhancing your journey and contributing to the economic and environmental health of our community. Our commitment to sustainable transport with the local council's support will benefit everyone: residents, visitors, and local businesses.